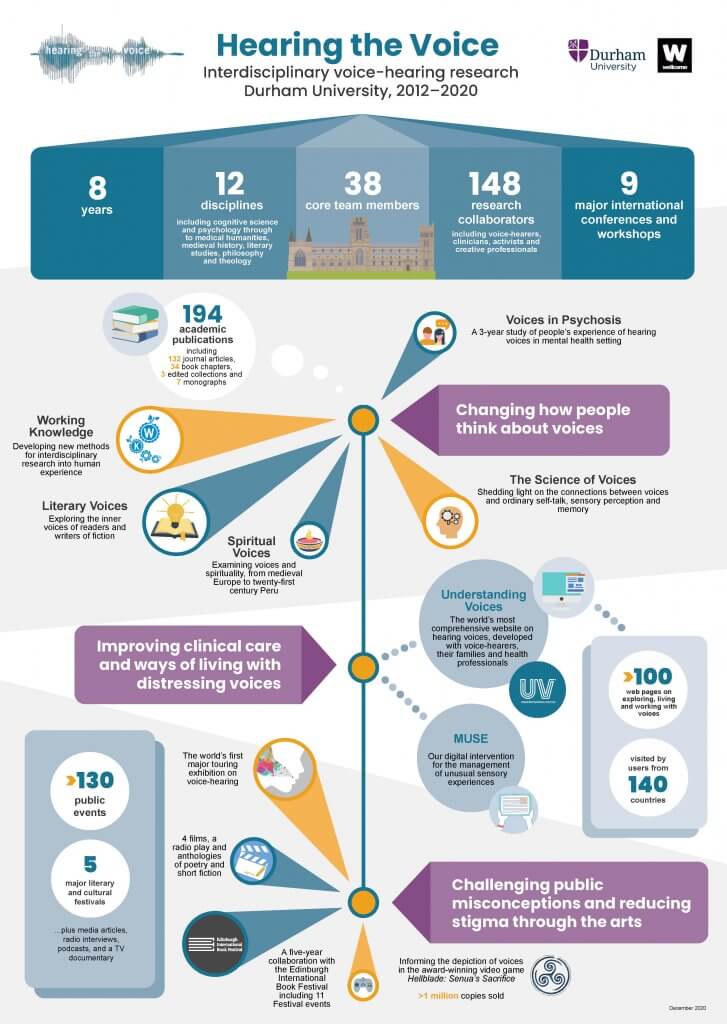 Hearing the Voice is delighted to announce that we have been awarded the 2020 Medical Humanities Award for Best Research by the Arts and Humanities Research Council and the Wellcome Trust.
The award recognises 'outstanding research that draws on the arts and humanities to improve the health and well-being of people facing medical challenges'.
Thank you to the many voice-hearers, family members, health professionals, academic collaborators, activists and artists who have been part of the project over the last eight years. Whether you participated in a research study, contributed to the development of Understanding Voices, collaborated with us on our exhibition, films, and book festival events, or partnered with us to improve the clinical treatment of psychosis, it has been a privilege to work together to change the way people think about voice-hearing.
Now let's crack open something fizzy …
Download a high resolution version of our Hearing the Voice infographic or click on the image to zoom in.