Join communities around the world on 29 April 2016 for the global premiere of a new social action documentary exploring different perspectives on psychosis and mental illness.
Directed by PJ Moynihan of Digital Eyes Film, Healing Voices is a feature length documentary exploring the real-life stories of individuals working to overcome extreme mental states, and integrate these experiences into their lives in meaningful ways. The film follows three subjects – Orynx, Jen and Dan – over a period of nearly five years and features interviews with international experts such as Robert Whitaker, Dr Bruce Levine, Will Hall, Marius Romme and others on the history of psychiatry and the rise of the 'medical model' of mental health treatment.
Healing Voices challenges us to rethink our cultural understanding of mental illness by bringing a message of recovery, and charting a course for effective alternative treatments that enable people to live productive and meaningful lives.
A 'One Night, One Voice' event on and around 29 April 2016 will see the release of Healing Voices via grass roots, non-theatrical screening and discussion events across the world. For more information about these events, you can visit the film's official website or follow its progress on Twitter.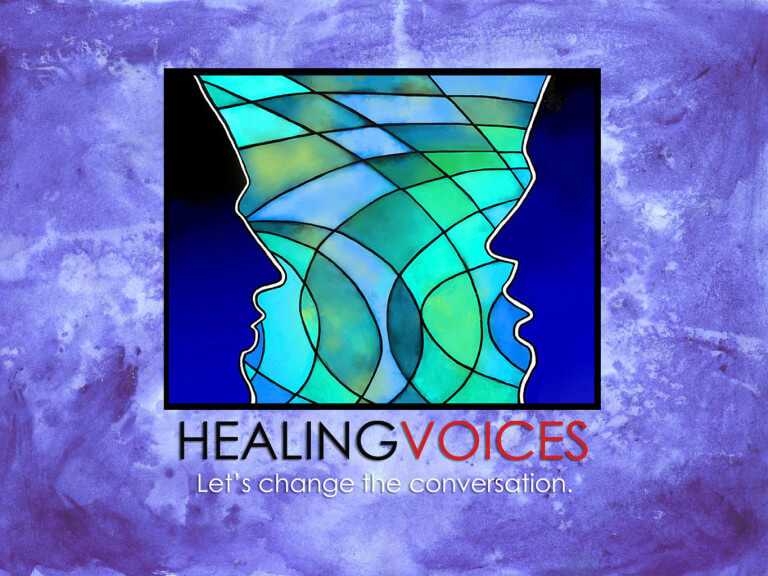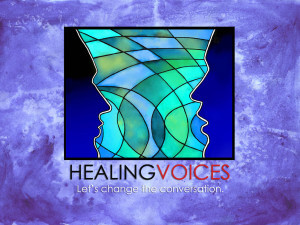 UK screenings
In the UK, Healing Voices will be screened on 29 April 2016 in Liverpool, Glasgow and Perth, Scotland. Further details below:
Liverpool (29 April, 5pm – 7pm)
University of Liverpool
Eleanor Rathbone Building,
Lesley Hearnshaw Lecture Theatre
Bedford Street South
Liverpool L69 3BX
Screening organised by staff and students at the University of Liverpool. Book tickets here.

Glasgow (29 April, 7pm–10pm)
University Chapel
University of Glasgow Main Campus
Glasgow G128QQ

Supported by the Mental Health and Well-being Research Group, part of the Institute of Health and Wellbeing at the University of Glasgow, the screening will be followed by a discussion with invited commentary from stakeholder groups and questions and comments from the floor. There is no ticket charge for this event but registration is essential.
Register here.

Perth 29 April (7pm – 10pm)
The Soutar Theatre
AK Bell Library York Place
Perth PH2 8EP
Supported by PLUS Perth and Kinross, the screening will be followed by a community dialogue facilitated by Daniel Fischer. Register here.
More information about Healing Voices, including trailers and clips from the film, can be found here.