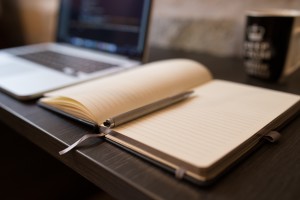 We are delighted to announce that Ami Plant and Rachel Middleton have been appointed as the new project coordinators for Hearing the Voice.
Ami joined Durham University as PA to the Director of the Graduate School in 2006, and has been working with Hearing the Voice as our project assistant since 2012.
Rachel has worked in a number of different administrative roles across the University over the last twelve years, including in the International Office, the Business School and the Philosophy Department. Prior to this, she worked for West Park Psychiatric Hospital in the Tyne, Esk and Wear Valleys NHS Foundation Trust.
Ami and Rachel are both currently studying for a foundation degree in leadership and management at New College, Durham and will take on the role of project coordinator as a job share arrangement. They will be jointly responsible for the day-to-day running of the project, including budget management, staffing, coordinating open access arrangements, and organising our busy schedule of seminars, workshops and conferences. If you have any administrative queries in relation to Hearing the Voice, please feel free to contact them via email.
Victoria Patton, the previous project coordinator, has moved to a new role within the HtV team and is now responsible for devising, developing and implementing the external communications and public engagement strategy for the project.
We warmly welcome Rachel and Ami to their new roles at Hearing the Voice and look forward to working with them over the next five years.
The Hearing the Voice administrative office is open on Mondays (8.30am -12 pm) and from Tuesday through to Friday (9am – 5pm). To get in touch, please contact us via our joint email address.