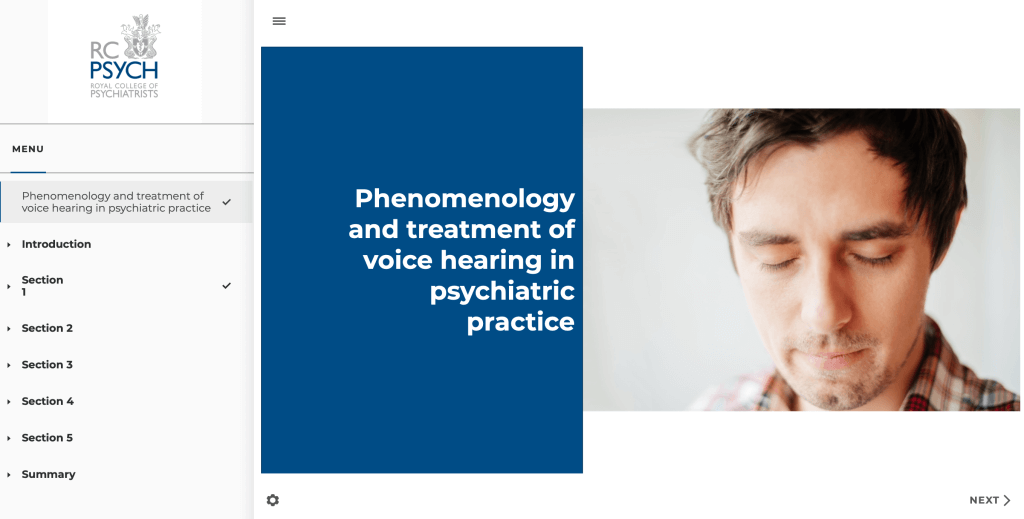 Hearing the Voice is delighted to announce the release of our new Royal College of Psychiatrists CPD eLearning module on 'Phenomenology and treatment of voice hearing in psychiatric practice'.
The module aims to 'facilitate a better understanding of the subjective experience of patients who hear voices, support better diagnostic practices and guide treatment planning.'
It is free to access (registration and login required) and is one of the first to feature on the CPD eLearning homepage of the Royal College of Psychiatrists' new eLearning hub.
A fantastic resource for all clinicians working with people who hear voices, the module takes 90 minutes to complete and is worth 1.5 CPD credits.
Spread the word!