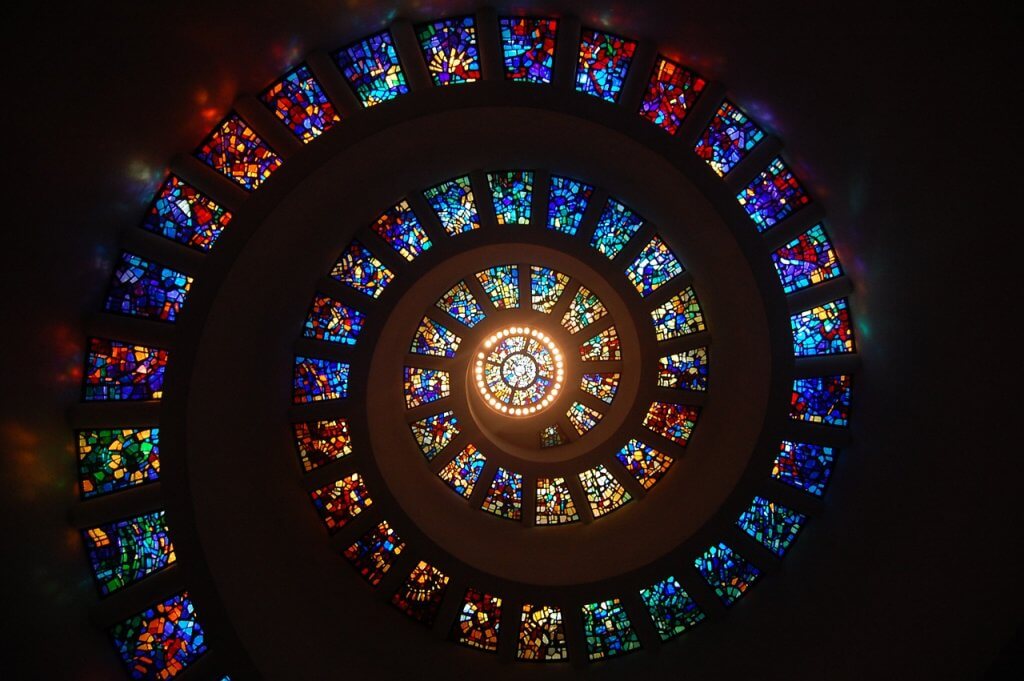 We have been asked by Loukia Chaidemenaki to circulate details of the following study on mystical experiences and voice-hearing. Loukia writes:
I am Loukia Chaidemenaki, licensed psychologist and student at the Art Psychotherapy Center in Greece, with an interest in learning more about the experiences of hearing voices and other unusual experiences. I am conducting research on the mystical experiences of people who hear voices, see visions or have other extraordinary experiences.
I am looking for men and women with such experiences, who would like to take part in my research study.
Are you:
Someone who has experiences of hearing voice(s), seeing vision(s) and/or other extraordinary experience(s)
Someone who has an interest in spiritual, religious, transcendent matters and so called mystical experiences, having/or have had mystical experiences
Over 18 years old

What is the study about?
The aim is to explore the experiences of the mystical among people who hear voices, see visions or have extraordinary experiences. The purpose is to explore multiple perspectives of people living with these experiences in order to better understand them.
We will talk about your experiences of hearing voices and how you and other people make sense of voice-hearing. I am particularly interested in talking about how experiences of the mystical and of hearing voice(s), seeing vision(s) or having other extraordinary experience(s) is understood by you; how you relate with spirituality and the way you interpreted/defined your mystical experiences; how these experiences might differ or relate to each other; how you cope with these experiences; whether you find any positive or safeguarding aspects in hearing a voice(s), seeing vision(s) or having other extraordinary experience(s); and your experience of sharing your encounters with the mystical with mental health professionals and your close environment.
Do I have to take part?
It is completely up to you whether or not you decide to take part in this study. If you do decide to take part you will be asked to sign a consent form. If you change your mind at any time during the study you can withdraw up to 2 weeks after our interview, without giving a reason.
What would I have to do in the study?
If you decide to take part in the study, you will do an online interview with me, the researcher, together with Georgia Feliou, the co-researcher. The session will be divided in two parts, an interview discussing your experiences and a second part where we will ask you to use colored pencils in order to describe, in the form of drawing, your mystical experience(s). If you cannot afford to buy the colored pencils and A3 paper, I can transfer the required amount to an account designated by you. The interview will last for approximately 60 minutes.
You will be given the opportunity for an online follow-up meeting, with us, the researchers. We can discuss your experience of the interview and our understanding of your experience, and you will have the opportunity to ask any questions you may have.
Where will the interview happen?
The interview will happen online (using an online medium, i.e. Skype) at a time convenient for you. We can decide this together.
Is the study confidential?
Yes, the study is anonymous and confidential. This means that no names or identifying features will be revealed in the study. The interview will be recorded and we will ask for a photograph of your art product. Some direct quotes from the interview may be used in the study write-up (journal article), however, quotes will not be linked with identifying features or names. In order to ensure this, in the consent form you will be asked to state your pseudonym with which your quotes will be addressed throughout the study.
The recording will be solely for internal use by the researcher to analysis of the relevant information. Only the researcher, the research team and academics at the University of Derby will have access to the information provided, which will be kept absolutely secured in an electronic file accessible only by the researcher. The information provided will kept up to 7 years. After this time period, all data provided will be destroyed.
What if I am interested in taking part?
If you are interested in taking part you can discuss this with someone independent, or contact me by email (contact details below). We can then discuss any further questions you may have about the study. Once we have spoken you can decide whether you would like to take part in the study or not.
I am interested in taking part, what do I do next?
If you would like some more information about the study or are interested in taking part in the study, please get in touch via email. The research has been ethically approved by the Art Psychotherapy Center.
Thank you for taking the time to read this. I hope that you get in touch soon.
Please note that this study is independent from Hearing the Voice. If you have any further queries, you should contact Loukia via email.