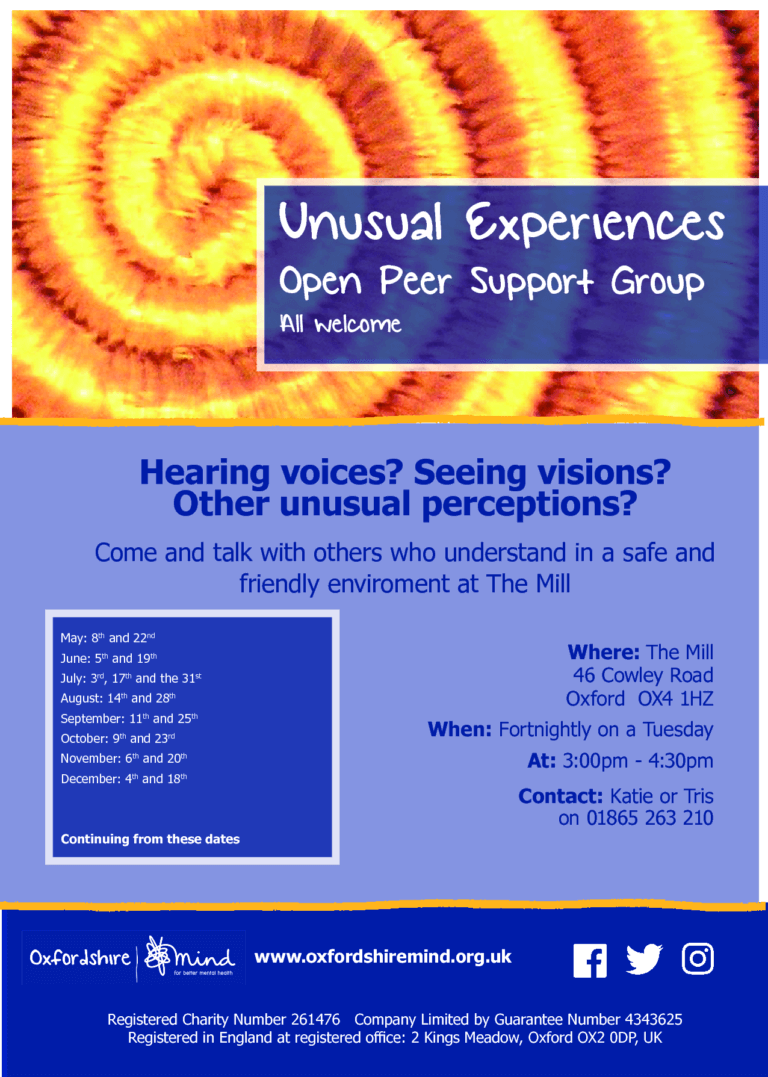 Every other Tuesday | 3-4.30PM | The Mill | 46 Cowley Road, Oxford (OX4 1HZ)
Hearing voices? Seeing visions? Other unusual perceptions?
Then come along to The Mill and talk with others who understand in a safe and friendly environment. This open peer support group – based in Oxford – runs fortnightly on a Tuesday (3-4.30PM). The next sessions takes place on 17 and 31 July. All welcome.
For further information, contact Katie or Tris on 01865 263 210.
A flyer can be downloaded here.