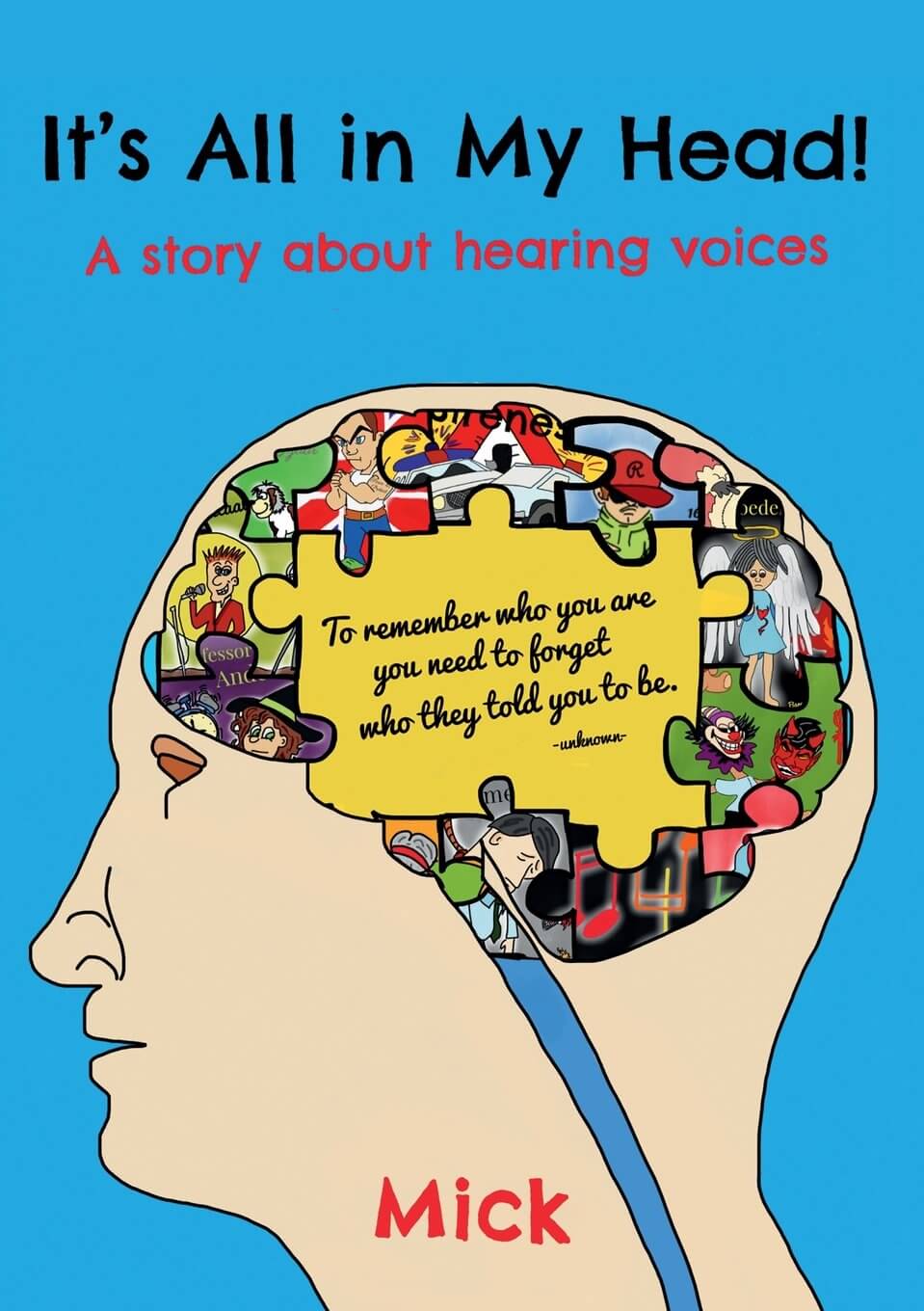 We are delighted to offer It's All in my Head! by Mick (2018) for review. Expressions of interest are welcome from voice-hearers and the friends, families and professionals who support them, as well as from academic researchers with an interest in hearing voices and other unusual experiences.
It's All in My Head! is Mick's story. Mick is a normal Dutch guy who hears voices inside his head other people can't hear. Is he crazy, psychotic, or a schizophrenic? Mick's answer to all of these questions is a resounding 'NO!' Mick is just a very creative human being! Mick sat down one day and started to illustrate his voices. Taking these illustrations as a starting point, he introduces you to his voices and guides you through the journey he made with these voices. This is a unique and creative story. It is a book of hope for voice hearers, family members, and anyone who is interested in the phenomenon of hearing voices.
If you would like to review It's All in My Head! (no more than 1,000 words in length), then please email Victoria Patton with a short explanation of why you are well placed to review the book.
Reviewers will receive a free copy of It's All in My Head!
It's All in My Head! is available to pre-order on Amazon. For a sneak preview, download a chapter here.