On Friday 26 January at 7:30PM, The World is Never Quiet will premiere at Durham Town Hall. We sat down with David Napthine, author of the play, to hear all about his newest work.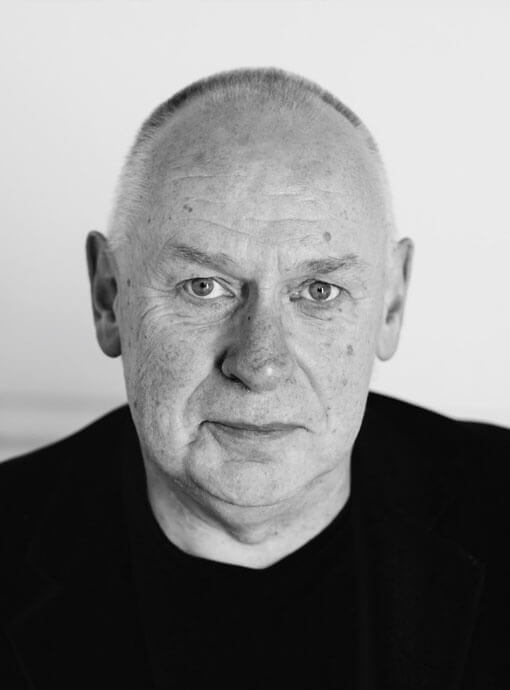 Thank you for taking the time to talk to Hearing the Voice. Before we discuss your newest play, can you tell us a little about yourself? How did you become a writer?
I'm not exactly sure. I just fancied it, like I fancied being a professional footballer. I never quite made it as a footballer and some might say I've never quite made it as a writer
The World is Never Quiet was inspired by your time as writer-in-residence for Hearing Voices: suffering, inspiration and the everyday, the world's first exhibition on voice-hearing. What was your biggest take away from this experience?
Firstly, the generosity of the people I talked to who were willing to entrust me with their stories and experiences. I hope this work justifies the trust they showed me. Secondly, the welcome I was given and the conversations I had with all the members of the "Hearing the Voice" research project; busy, committed people who were always willing to answer my often naïve and poorly framed questions. Thirdly, recognising that voice-hearing is a widespread phenomenon and, in whatever form it takes and be it for good or ill, is part of being human
How did working on Hearing Voices shape the content of this play?
I had to find a way to reflect the varying manifestations of the phenomenon, the variety of stories, and root it as an everyday experience and not some strange non-human experience. So, a firm believer in taking from the best, I have borrowed extensively from Dylan Thomas' "Under Milk Wood" and James Joyce's "Ulysses".
Can you tell us about the writing process?
Conversations began with a series of prompts on cards (that also enabled people to contribute when I wasn't there). People wrote in response to these prompts and/or I made notes as we talked. I then sat at my desk, opened a beer and scribbled, crossed-out, re-wrote, washed the dishes, took the dog for a walk, stared out of the window, watched Wales lose at rugby, grunted at family, opened more beers and so on.
Voice-hearing is often stigmatised. How do you think The World is Never Quiet will change the way that people think about voice-hearing?
Many things comfort us, distress us, make us laugh and cry, scare us, help us, and hinder us in our daily lives; voice-hearing is one of those many things. It occurs on different levels of consciousness, manifests itself in many different ways, is more common than we think, and is experienced by people of all ages, cultures, gender and status. It is part of being human.
What do you hope audiences will gain from this play?
John McGrath the founder of 7:84 said that theatre should be a good night out. That's what I hope this is. If it is, people are more likely to take something away. What they take is up to them.
While the play explores some difficult themes, there are also moments of comedy. What role does whimsical humour play in The World is Never Quiet?
Roger Harington, one of the cast, ran a theatre company (Jabbok) whose strap line was "Comedy without commitment is escapist; commitment without comedy just makes you want to escape."
Do you have any future plans for The World is Never Quiet?
Let's just see how the reading goes
You are also an actor. How has your acting influenced your writing?
I have acted in some great plays and I have stolen from those scripts
Would you like to share any upcoming projects with us?
Presently I'm working on a script with Headway Arts, a learning-disabled theatre company; working as a writer at Cumbria Royal Infirmary, Carlisle, with a dancer, visual artist, puppeteer and musicians; creating a site-specific production for Cumbria Wildlife Trust; and working with Hearing the Voice, alongside the poet Gillian Allnutt, on Writers' Inner Voices. I think I am very lucky.
You can catch David and the cast of The World is Never Quiet on Friday 26 January at Durham Town Hall, from 7:30PM-9PM. Visit the event page for more details.