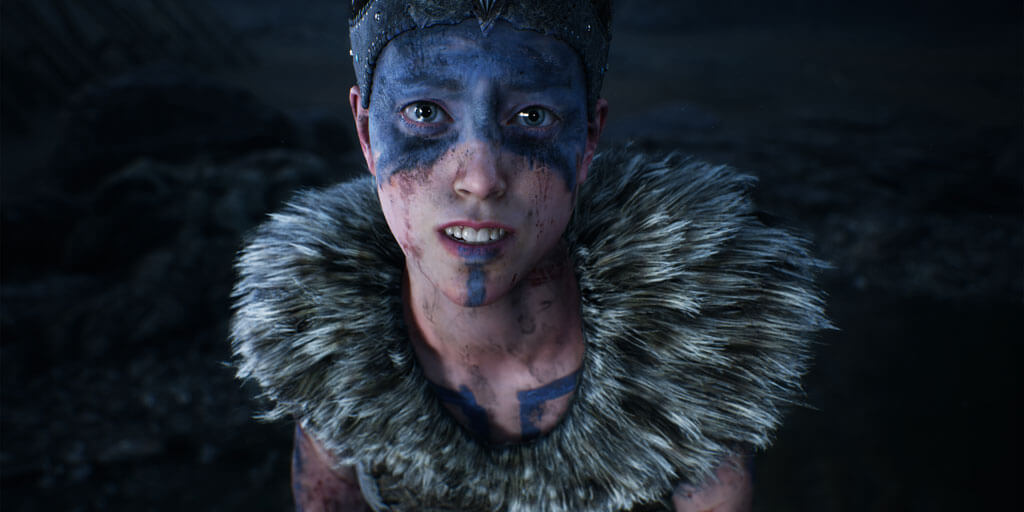 Last week saw the release of Ninja Theory's Hellblade: Senua's Sacrifice, a new game on PS4 and PC that attempts to simulate some of the experiences associated with psychosis. The game focuses on Senua, a Pictish warrior traumatised by an attack on her community by the Viking-like "Northmen". During the game Senua hears voices, sees visions and has regular flashbacks that tell her story.
With support from the Wellcome Trust, Ninja Theory have developed the representation of psychosis in the game in collaboration with Prof Paul Fletcher of Cambridge University and a number of experts by experience. Hearing the Voice were privileged to contribute to the game by consulting on the design of Senua's voice-hearing experiences. Our P.I. Charles Fernyhough explains how this came about in the video below.
We'll be writing more about our involvement in the creation of Hellblade: Senua's Sacrifice in the weeks to come.
The reception for the game has been hugely positive (scoring 82% on Metacritic), with many reviewers commenting on the immersive and intense experience of hearing Senua's voices throughout the game. Here we have collected together a selection of the reviews, plus posts on Hellblade's development from Paul Fletcher and Tameem Antoniades (the game's Creative Director).
Reviews
AV Club  – "This is a character study in a way only video games can pull off, throwing audiences into the mind of someone who is experiencing a psychotic break, making them see what they see, hear what they hear, and feel what they feel… And all the while the voices in Senua's head, dueling manifestations of her most fearful and confident and self-hating sides, flutter around your ears through convincing audio trickery".
Forbes – "[P]robably the most realistic portrayal of mental illness I've yet seen in a video game."
IGN – "[An] incredibly smart use of audio and visual distortion and trickery to convey the frightening effects of psychosis, hallucinations, and delusion."
Shacknews – "The game is unsettling in a unique way, a way defined by its incredible voice design… This is clearly one of the key components to the representation of psychosis in the game and it is executed with perfection."
Trusted Reviews – "An amazing effort… combines superb visuals, audio and gameplay into one hugely coherent, powerful experience. Hellblade is damn near perfect."
Eurogamer.net  – "Hellblade is a remarkable game… a superb exploration of mental illness told with poise and poignancy."
The Harvard Crimson – "[Hellblade] creates an experience which I can say without reservation is unlike anything I've ever come across before".
Motherboard – "Of all the books and all the movies and TV shows I've ever seen about mental health issues, I've never seen anything that recreates the feeling as well as Hellblade: Senua's Sacrifice."
Blogposts
Psychosis and Hellblade: A Journey Grappling with Reality – Tameem Antoniades  (Nov 25 2016)
Mind Games – Paul Fletcher (Aug 10 2017)