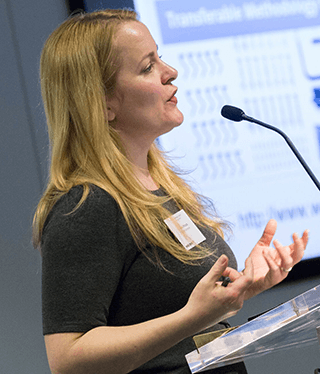 We are thrilled to announce that Hearing the Voice Co-Director Angela Woods has been awarded the 2017 Intervoice Research Award at the 9th World Hearing Voices Congress in Boston.
The citation states that the award is made 'in recognition of her excellent and interesting articles on voice-hearing, including ones on the identity of a voice-hearer and the relationship between shame and voice-hearing… It also recognises her work… in convening the first exhibition on voice-hearing that showcases some of these angles for the general public.'
You can find out more about that exhibition –  Hearing Voices: Suffering, Inspiration, and the Everyday –   at  hearingvoicesdu.org. Angela has taken a travelling version of the exhibition to Boston for the Congress, and we planning to take it to other new venues over the coming year.
Congratulations, Angela, on this impressive international recognition of your contribution to research on voice-hearing!