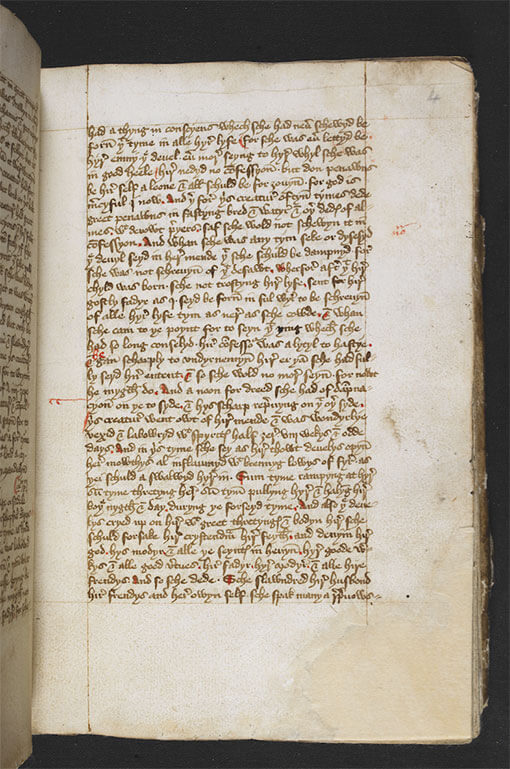 Earlier this week we saw the publication of a new article by Corinne Saunders and Charles Fernyhough on 'Reading Margery Kempe's inner voices' in the journal Postmedieval. The full article is available to read freely online here.
Abstract: This article draws on research from the major collaborative research project Hearing the Voice, based at Durham University, to reconsider and foreground Margery Kempe's inner voices, and hence, to return to an emphasis on inner, spiritual experience as shaping her Book. The richness of Margery's multi-sensory experience, and the care with which it is depicted, is illuminated by and illuminates the experience of contemporary voice-hearers, offering a powerful alternative perspective to often reductive bio-medical understandings. Contemporary cognitive frameworks, particularly scientific accounts of inner speech, are in turn employed to open out Margery's inner voices and to offer insights into the psychology of spiritual meditation.
If you're interested in the links between voice-hearing, divine revelation and spiritual experience particularly during the medieval period, you might like some of the resources and podcasts available on the Visionary Voices section of the online version of our exhibition Hearing Voices: suffering, inspiration and the everyday.
Image information and credit: The Book of Margery Kempe, Margery Kempe, f.4r
The Book of Margery Kempe records her mystical experiences. This page describes devils "pulling her and hauling her about both day and night".
©The British Library Board, Add MS 61823, f.4r