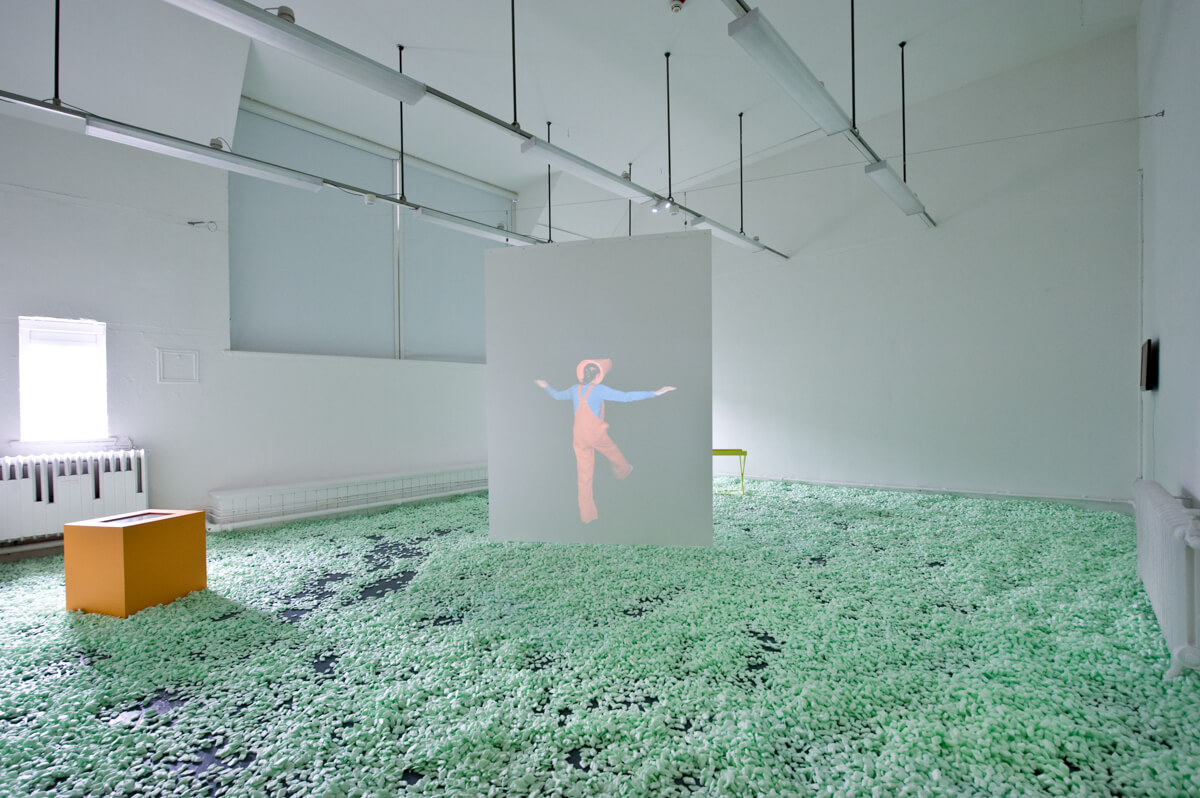 Photo credit and copyright: Colin Davidson
Helen Shaddock writes:
I am an artist based in Newcastle whose practice incorporates, video, sound, writing, installation and performance. My research interests are rooted in contemporary experience in both an emotional (feelings and thoughts) and physical (materials and situations) sense.  I use my personal experience of mental illness to inform the work I make, but I want the audience to be active within the work, to feel part of it rather than just being an observer. Using a wide range of media and a variety of materials, I seek to situate the audience in multi-layered psychological and physical situations. I achieve this, for instance in my writing, by using the second person, addressing the audience directly, or by creating immersive mixed media installations.
I am embarking on a new body of work investigating auditory hallucinations. This stems from an increasing awareness of the different types of voices I experience; inner speech, helpful inner voices, plus the destructive and commanding kind that challenge me on a daily basis.
Through engagement with other voice hearers, academics, researchers, psychologists and clinicians, and by working with Mental Health organisations including Launchpad and MOSS, I seek to investigate the experience of hearing voices (in the broadest sense). My research will take a number of formats including individual interviews, group discussions and the delivery of spoken word, performance and creative writing workshops. The involvement of others will have an impact on the development of the project, but one confirmed output is an exhibition at The Word, South Shields in April 2018.
I will conceive, create and curate a high- quality immersive audio-visual panoramic installation that represents the typical, atypical, constructive & destructive experience of hearing voices. It is hoped that this will raise awareness, encourage dialogue & promote a holistic understanding of the phenomenon. After the exhibition I aim to produce a publication which will extend the body of work and be a legacy for the project.
If you would like to be involved or request further information, please contact Helen Shaddock by email or visit her website and blog.
Previous work
Previous work includes 'Everything Will Be Alright', a four-channel audio work in which two women vocalise words of reassurance to each other. Set in a darkened circular room with no seating and concealed speakers around the space, the audience shifts between feelings of paranoia to comfort as the tone and volume of the voices varies and layers of audio are orchestrated to create a three dimensional sonic experience.
A recent artwork, 'A lot can happen in 15 minutes', is a four-colour risograph text published in collaboration with the independent publishing house UnstapledPress. Humorous and wistfully penned vignettes invite meditation on relationships, personal history, habits and the awkward mundane. These sit alongside playful and colourful patterns and diagrams. Feelings of disorientation, isolation and social anxiety lie at the heart of the texts.
Biography
Helen Shaddock (born Dewsbury, 1986) graduated from the Glasgow School of Art in 2008 with a First Class Honours Degree in Fine Art: Sculpture and Environmental Art and completed an MFA with distinction at Newcastle University in 2016. In 2016 she was the recipient of the Hatton Award and was awarded with a Graduate Studio at The NewBridge Project. Her practice incorporates, video, sound, writing, installation and performance. Shaddock regularly exhibits, has taken part in a number of residencies, has gained funding grants from a range of sources and her work is in a number of public and private collections.