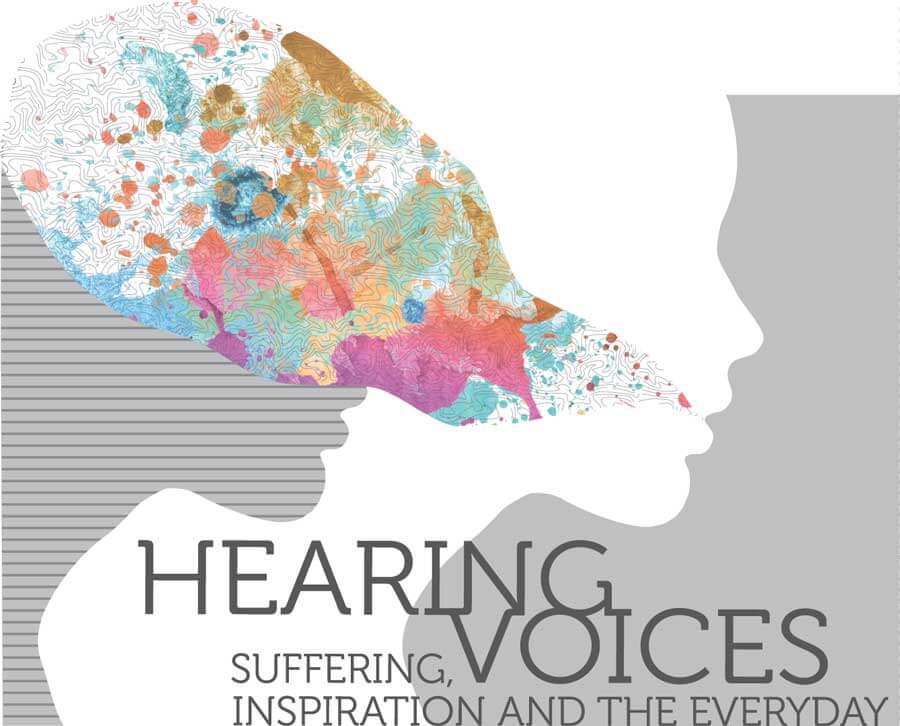 'Voice-hearing: What does the future hold?'
Wolfson Gallery, Palace Green Library
5 November 2016, 10am-4pm
Hearing the Voice warmly welcomes you to a day-long event of short presentations, panel discussions and interactive sessions with academics, clinicians and experts by experience exploring future directions in voice-hearing research, the treatment of distressing voices, mental health services, public understandings of voice-hearing and the international Hearing Voices Movement.
The day will feature a public lecture by Marius Romme and Sandra Escher.
The programme will also include speakers from the Hearing the Voice team, such as Professor Charles Fernyhough (Director, Hearing the Voice), Dr Angela Woods (Co-director, Hearing the Voice), Rachel Waddingham (Chair of Intervoice) and Guy Dodgson (Clinical Lead, Early Intervention in Psychosis services, Northumberland, Tyne and Wear NHS Foundation Trust).
The event is free and all are invited to attend, but as places are limited early booking is essential.
Reservations can be made through Eventbrite here.
Further information
This event marks the opening of Hearing Voices: suffering, inspiration and the everyday, a major exhibition on voice-hearing produced by Hearing the Voice and Durham's Palace Green Library.
The exhibition will be installed at Palace Green Library, Durham, UK from 5 November 2016 to 26 February 2017.
About Hearing Voices: suffering, inspiration and the everyday
Hearing a voice in the absence of any speaker is one of the most unusual, complex, and mysterious aspects of human experience. Typically regarded, as a symptom of severe mental disorders such as schizophrenia, voice-hearing is increasingly recognized as an important part of many people's lives and experience, as well as a phenomenon that has had profound significance, not only for individuals, but across communities, cultures, and history.
From the revelatory and inspirational voices of medieval mystics to those of imaginary friends in childhood, and from the inner voices of writers as they craft their characters to the stories of people from the international Hearing Voices Movement, this exhibition will explore the complexity and diversity of the experience and interpretation of voice-hearing.
This exhibition draws on the work of Hearing the Voice, a large interdisciplinary study of voice-hearing based at Durham University and funded by the Wellcome Trust.
Visit Palace Green Library between 5 November 2016 and 26 February 2017 to get involved, or join in the conversation on social media with the hashtag #HearingVoicesDU.
If you have any queries relating to the event then please do not hesitate to contact our Hearing the Voice Project Coordinators.