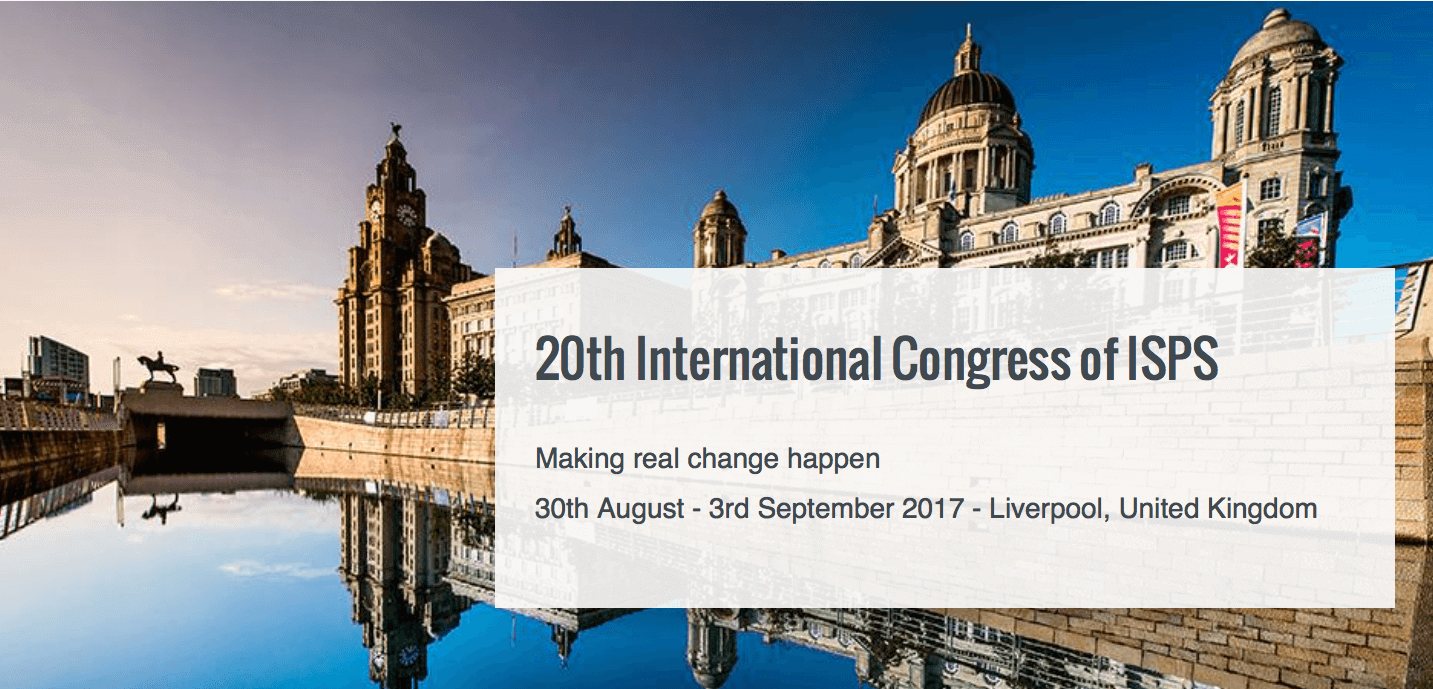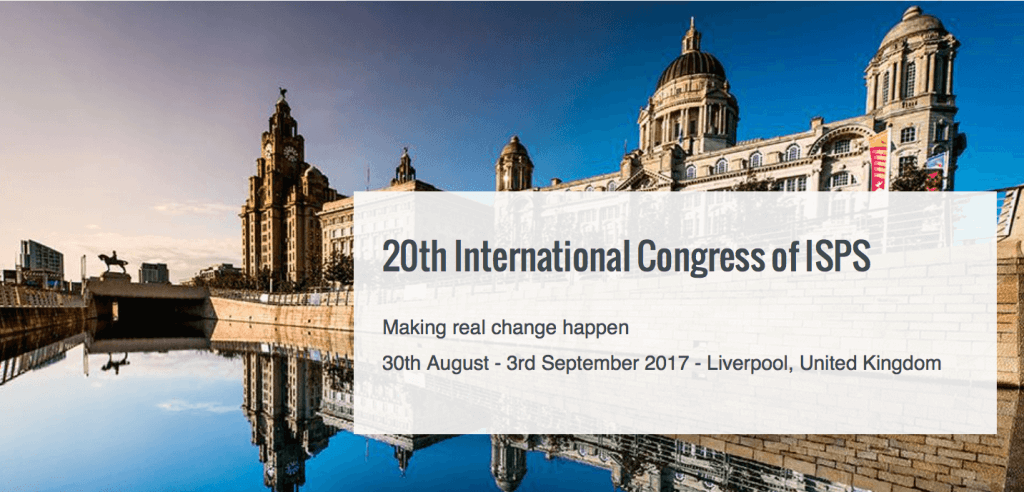 Wednesday 30 August 2017 – Sunday 3 September 2017
The 20th International Congress of the International Society for Psychological and Social Approaches to Psychosis (ISPS UK)
University of Liverpool, UK.
Programme Outline
The 2017 conference will be about change on all levels – individual, services, and society. It will be about changing attitudes, mobilising public opinion, disseminating positive practice, and targeting new participants – aiming for a focus not just on the things that need to change, but on solutions and ways forward.
Conference Themes
Individual therapies
Group therapies
Arts and arts therapies
Innovative approaches (eg. Open Dialogue, Early Intervention, Supporting staff)
Family and network therapies
Themes in therapeutic approaches (eg. Therapeutic relationships, therapeutic environments, peer support, spirituality, therapy in times of austerity)
Working for change (e.g. Influencing politicians, funders, managers, professionals and public opinion, using social media, change in ISPS)
Overarching themes and conceptual issues (eg. Culture and ethnicity, the language of madness, experts by experience, power, society's influence on mental health, research approaches)
The call for abstracts closes on 1 December 2016, and further guidelines for submission can be found on the conference website.