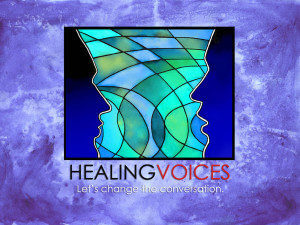 HEALINGVOICES: London premier of a new documentary from the USA.
Tuesday 18 October 2016 at 6:30pm
Kennedy Lecture Theatre: UCL Institute of Child Health, 30 Guildford Street, London, WC1N 1EH. (Nearest tube station is Russel Square).
Exploring experiences commonly labelled as "psychosis" through the real life stories of individuals. More than a film, HEALINGVOICES is a movement to re-vision "mental illness" and to chart a course for effective alternatives. The film follows three people (Oryx, Jen and Dan) as they work to integrate extreme experiences into their lives in a meaningful way. There are also interviews with Robert Whitaker, Dr Bruce Levine, Will Hall and Dr Marius Romme.
The screening will be followed by an audience discussion with Oryx Cohen and Dolly Sen.
Oryx Cohen features in the film and co-produced it. A board member for Hearing Voices Network USA and leader in the global Mad Pride movement, he has overcome trauma, the stigma of diagnosis and damaging effects of psychiatric treatment. Dolly Sen is a writer, film-maker, mental health consultant and trainer, with lived experience of psychosis, mood disorder and PTSD.
Tickets can be bought online here, or by contacting John Wetherell (020 7241 8978).