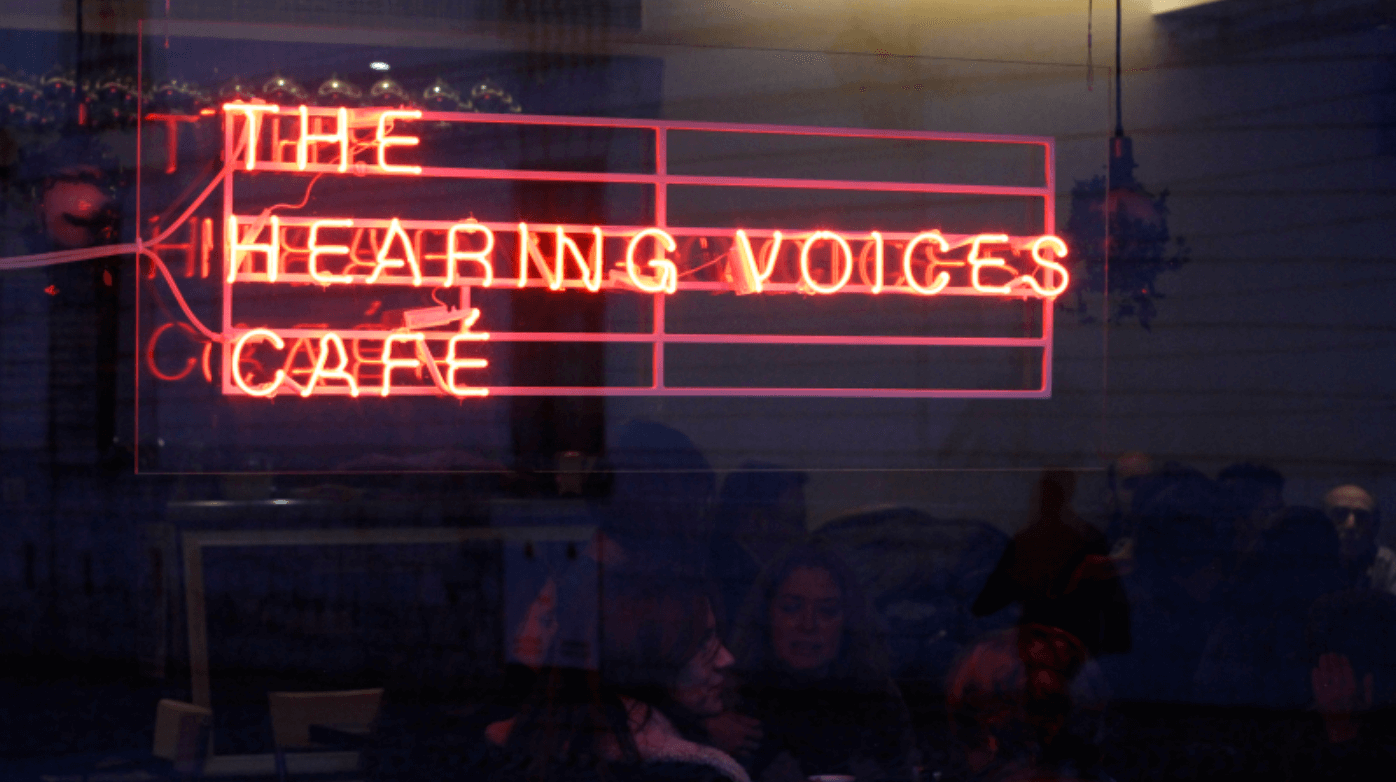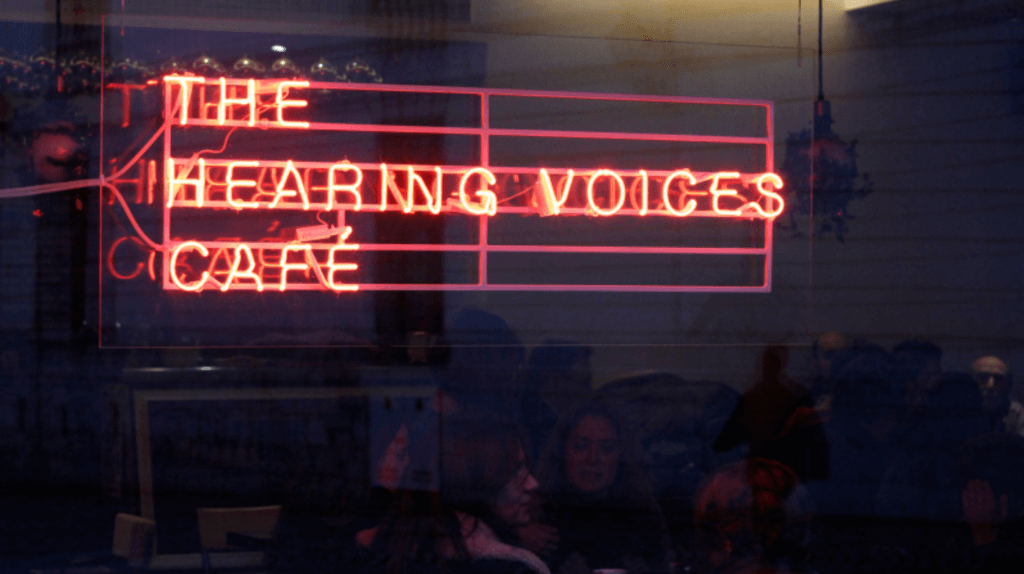 Hearing the Voice is excited to partner with Wellcome Collection to host the Hearing Voices Café in August later this year. If you hear or have heard voices and live in the London area, this invitation from Anna Firbank (Visitor Experience Assistant, Wellcome Collection) could be for you.
Wellcome Collection is delighted to announce that from 16 – 27 August we will be hosting The Hearing Voices Café – a public meeting place for voice-hearers and their friends, people interested in the experience and coincidental guests.  The café was initiated by artist Dora Garcia, and has previously taken place in Toronto, Paris, Hamburg and Barcelona.
The café will provide a space which enables people to explore diverse perspectives on voice-hearing, learn from each other, and challenge stereotypes by engaging with members of the public and other potential allies. A central idea is that voice hearing need not sit in the shadows. Lots of people hear voices and it's ok to talk about it.
Do you live in London and have a perspective on voice-hearing you would like to see represented? This could be personal, cultural, political, historical, or anything else. Would you like to lead a creative activity, join up with others to produce one, or use the café as a location for an existing session? Can you join us at the café, and share your perspective?
Please get in touch with Anna Firbank for more information, with any questions or to share ideas. I am looking forward to hearing from you!
The Hearing Voices Café is presented in collaboration with Hearing the Voice – a large interdisciplinary study of voice-hearing based at Durham University. Please note that we will cover expenses (such as travel and materials) for contributors from the London area by arrangement.
More information on previous cafés can be found here.