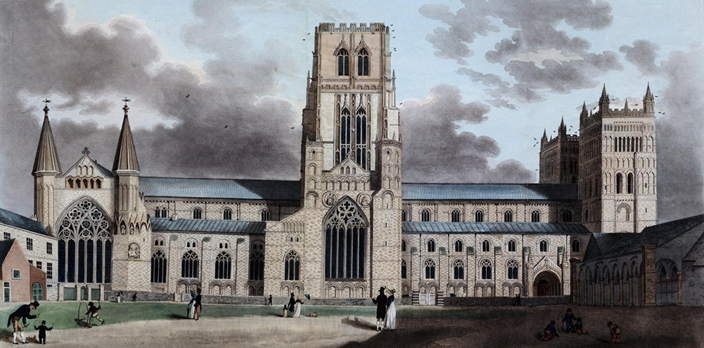 Hearing the Voice is delighted to announce two exciting opportunities to work with us on the production of a major exhibition on voice-hearing that will take place at Palace Green Library from 5 November 2016 to 26 February 2017.
Hearing Voices: suffering, inspiration and the everyday will be one of the main ways that our project seeks to improve public understanding of voice-hearing, reduce stigma and discrimination and challenge some of the myths and misconceptions that surround this experience. Incorporating material from Durham University's own collections as well as those of other local and national institutions, the exhibition aims to explore the cultural, clinical, scientific and spiritual aspects of voice-hearing, and to demonstrate how this phenomenon illuminates fascinating questions about many vital aspects of human experience.
As part of the exhibition, we are looking to commission:
An individual artist or group of artists to create an installation that explores voice-hearing, and facilitates a better understanding of what it is like to have these experiences;
An individual or group of individuals from the voice-hearing community to co-curate a section of the exhibition, in collaboration with the exhibition's academic and curatorial team, dedicated to an exploration of the communities that have formed around voice-hearing, with a particular focus on the Hearing Voices Movement.
For more information about the commission briefs, including fees and how to submit a proposal, please download the PDFs below.
Call for proposals_What is it like to hear voices installation
Call for proposals_Story of a People's Movement
Applications close at 12 noon on Friday 11 March 2016.
For informal enquiries relating to the commissions, please contact Emma Hamlett.