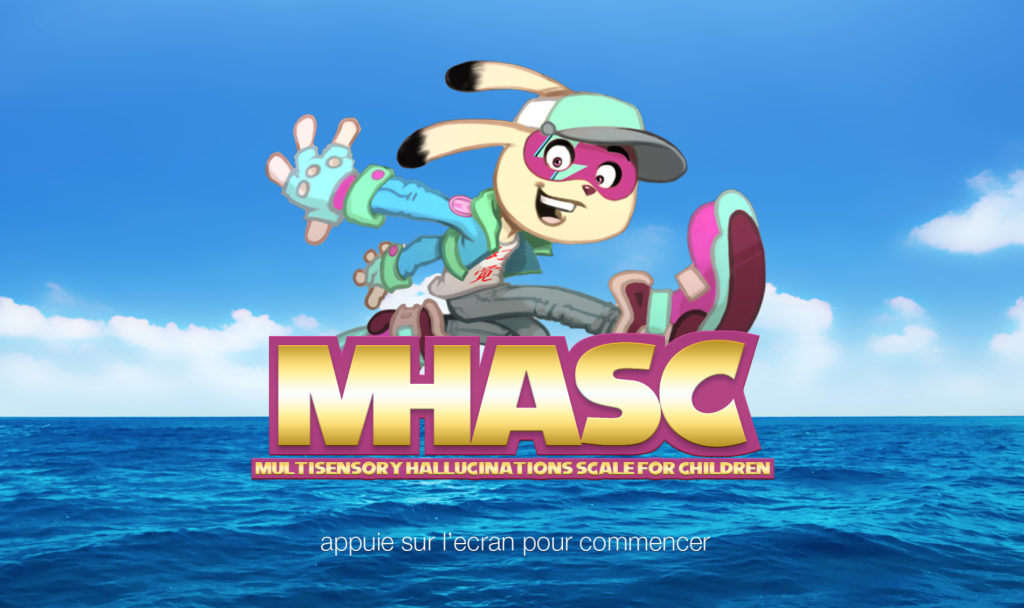 Our Postdoctoral Research Fellow in Psychology, Dr Ben Anderson-Day, writes:
Having a hallucination for the first time can be a really difficult experience, but sometimes it's even harder to describe that experience to another person. Over the past few years, HtV team member Renaud Jardri and his group of researchers at the University of Lille have put together the MHASC app, an excellent new tool for asking about hallucinations and other unusual experiences in children.
The app involves creating your own avatar and interacting with Lulu Lapin, your guide to unusual experiences. The aim of the app is to give children different ways of trying to describe their experience (and give clinicians different ways of asking tricky and important questions). At the International Consortium on Hallucination Research Meeting in Melbourne last year, it was described by one voice-hearer as "the space age" compared to her experiences of trying to talk about voices as a child.
Right now the MHASC team are looking to further develop the app and validate it for use internationally. To do that they are running a crowd-funding campaign and they are currently at 73% of their target. If you or someone you know would like to support their campaign, please take a look here. If you would like to know more about the app, you can read Renaud's BJP editorial here, or follow them on Twitter at @MHASC1.