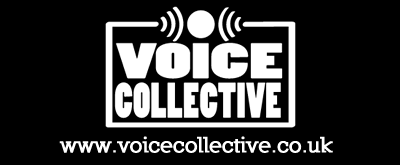 Voice Collective 3-day Group Facilitation Training
New Horizon Youth Centre
68 Chalton Street
Kings Cross, London NW1 1JR
UK

This is a 3 day course. It runs on Friday 31st July, Wednesday 12th & Friday 14th August
This innovative and interactive 3 day course will help you to develop the skills necessary to co-facilitate a Voice Collective peer support group in your organisation.
It combines personal and professional experience to cover the following areas:
Understanding 'hearing voices' and other related experiences
Making sense of different models of understanding these experiences
Developing a toolbox of coping strategies to support young people in their recovery
Setting up, launching and sustaining a Voice Collective peer support group
Practical skills for group facilitation
Who is the course for?
People who currently work with young people:
 Including psychologists, support workers, nurses, therapists, OTs, social workers, mentors etc.
Young people (aged 16+) with lived experience of voices/visions.
Joint applications between workers & young people are particularly encouraged.
Fees
We are able to offer this training FREE OF CHARGE to people who aim to facilitate groups within GREATER LONDON.
There is a charge for agencies and individuals outside Greater London:
People with substantive lived experience of hearing voices: FREE
Voluntary organisations* / self-funding individuals: £175
NHS, Statutory or Commercial: £275
* If you are from a small voluntary sector organisation and cannot afford the £200 fee, please email us to discuss.
Important Information (Please read before booking)
This course open to people who currently work with young people who hear voices or see visions, or are a young person (16+ with this experience, themselves). As the course is aimed at developed peer support groups for young people who hear voices or see visions, we prioritise applications from those in a position to work with us to set a group up.
As our courses are always oversubscribed, please only book your place if you are confident you are able to attend for the 3 full days.
Please answer all questions on booking form as we use these to ensure that attendees are in our target group. As an applicant, it is your responsibility to ensure we have all the information necessary to make this decision. If you apply, but do not appear to meet our criteria or do not give us the information we need, we reserve the right to cancel your place. In this event, we will contact you to explain our decision. The project team's decision is final.
Certificates of attendance will be given out on completion of the workshop.
Whilst this course is FREE to attendees within Greater London, we reserve the right to charge a £25 administration fee for non-attendance on this course, unless we receive a cancellation in writing (via email) at least three working days prior to the event. If you are unable to attend, please cancel your place as early as possible. This enables us to offer spare places to people on our waiting list, and decreases the likelihood of places going to waste.
For more information about the course and to book places, please contact Fiona Malpass on  020 7241 8978 or book through Eventbrite here.