We warmly welcome voice-hearers and their families and carers to a Hearing Voices Network North-East Networking Event and a Paranoia, Voices & Unusual Beliefs Introductory Training Workshop at the North Road Methodist Church in Durham on 9 July 2015.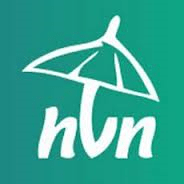 12-2pm: Hearing Voices Network North-East Networking Event
The Hearing Voices Network (HVN) is the leading peer support and advocacy group for people who hear voices in the UK, and works to promote acceptance and understanding of voice-hearing experiences. Taking place over lunch, this event will be a chance to meet other voice-hearers and HVN members in the North-East, to share ideas and experiences, and to learn about the development of new and existing Hearing Voices groups in the region. The meeting will be facilitated by Molly Carroll.

2-5pm: Mind in Camden Paranoia, Voices and Unusual Beliefs Introductory Training Workshop
Do you want to find out a bit more about paranoia, voice-hearing and unusual beliefs? Are you supporting someone and want to improve your knowledge and confidence? Facilitated by Molly Carroll, this three-hour training session will explore ways to cope and make sense of voice-hearing, paranoia and unusual beliefs using the 'Hearing Voices' approach.
About the Facilitator
Molly Carroll has lived experience of paranoia and overwhelming beliefs, and of developing peer support approaches in this area.
Venue
North Road Methodist Church
North Road
Durham DH1 4SG
For directions and a map to the venue, please click here.
Book your place
Both of these events are free of charge, but it would be fantastic if you could let us know if you would like to attend for catering purposes.
To book a place, please fill in our online registration form. If you have any queries or difficulties using the online form, please contact Victoria Patton.