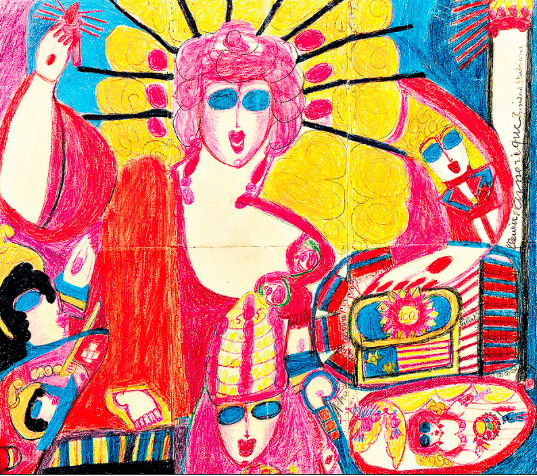 Readers of this blog may be interested in participating in a research project at the University of Leeds exploring stories of psychosis as representations of a phenomenal state. For more information please see below.
Who am I?
My name's Michael Flexer, and I'm a PhD candidate at the University of Leeds. I'm looking to get people with lived experience of voice hearing to contribute to my research.
What contributions do I want?
People can send me whatever they like. They can be short stories, diary entries, poems, play scripts. They don't have to be verbal. They can be songs or video clips or pictures of any kind. They don't have to be about voice hearing, or any other connected experiences. They can really be about anything, and in any form you fancy.
How will I use these contributions?
I'll be using these contributions as sources in my PhD analysis. This means I might quote directly from any written contributions and use any drawings or screen grabs from video footage. However, absolutely everything will be anonymised. I won't use your name, your image or likeness or any details that could be used to identify you at all.
For a bit of background on me …
I'm a cultural studies researcher, rather than a health researcher. My BA was in English Language and Literature, and I have an MA in Theatre and an MSc in Medical Humanities. I've used mental health services, but I am not a voice hearer.
For a bit of background on my research …
Rather than analysing your contributions as descriptions of risk factors, disease symptoms, medical case studies or illness memoirs, I'm interested in reading them as formal representations of a phenomenological state. This is why I don't want to insist on any particular format, medium or topic.
How to contribute
You can visit my blog and upload it onto the blog directly, if you would like to share it immediately with other people. Alternatively, you can email me or send me something in the post at the Centre for Medical Humanities, School of English, University of Leeds, LS2 9JT. If you have a video, an audio clip or a picture to send me that is too big to email, then get in touch and we can arrange an electronic transfer.
A bit of small print
I have ethics approval for my study from the University of Leeds. If you are unhappy with anything, you can contact my supervisor, Professor Allan House, Charles Thackrah Building, 101 Clarendon Road, University of Leeds, LS2 9LJ.
If you send me something and change your mind about it, let me know before 18 March 2015. After then, I will have (hopefully) submitted my thesis, and so won't be able to remove any references.
If you'd like a summary of my finished study, please send me an email, and I will email you a copy.
Although my blog is called Psychosis Stories, people do not have to self-identify as having lived experience of psychosis in order to contribute. Similarly, people do not have to be voice hearers to contribute either. I'm interested in gathering contributions from people with a wide range of different experiences – amongst them voice hearing – which is why I've used the broad term 'psychosis'. This doesn't mean I particularly endorse this term, but it is for convenience more than anything.
If you'd like more information please email me to get in touch.