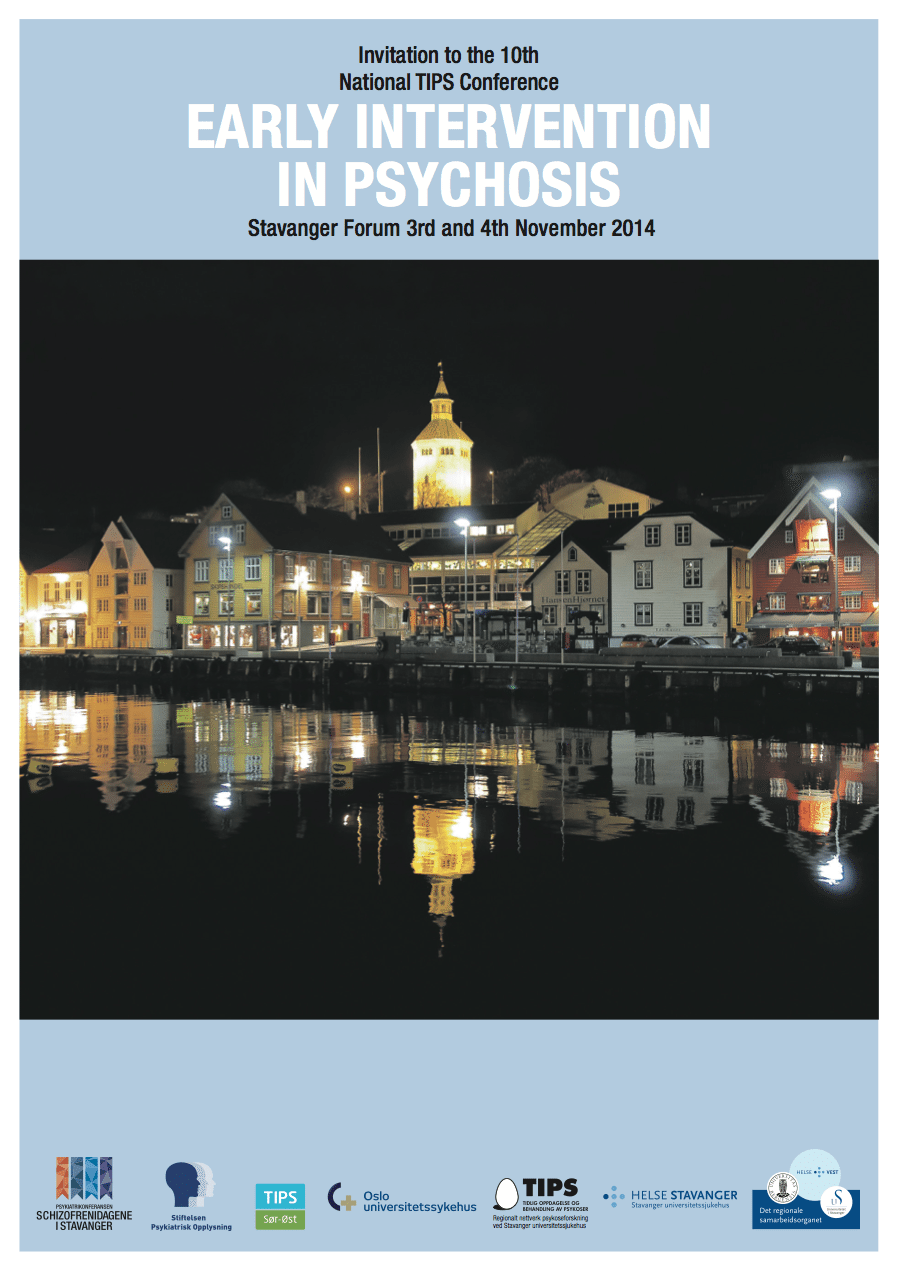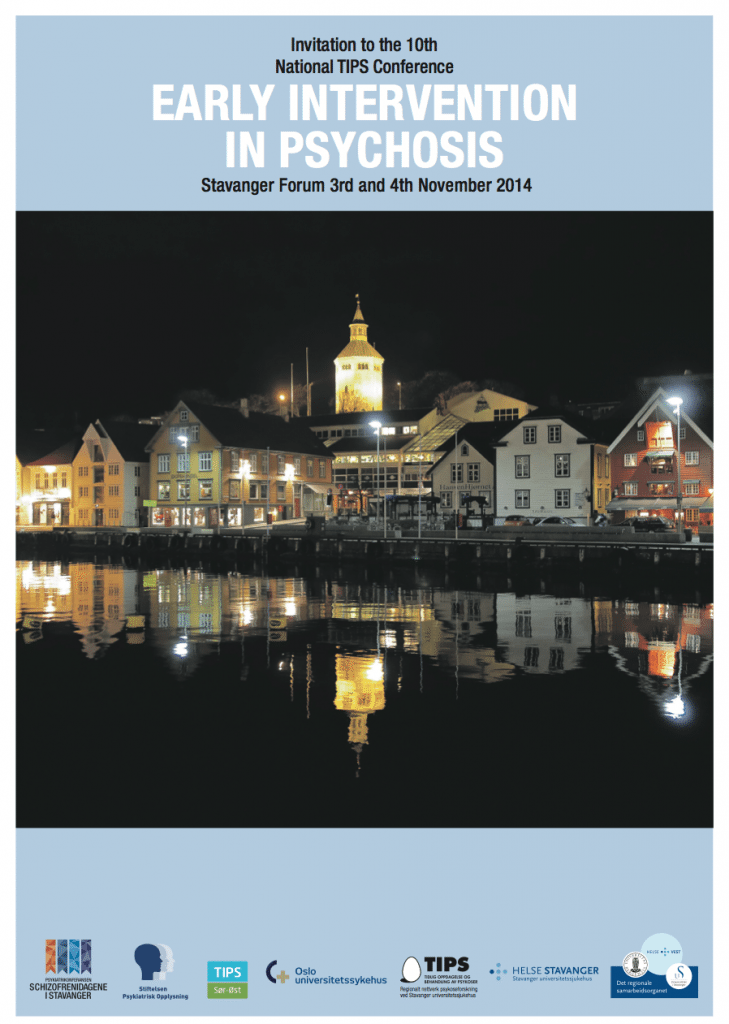 TIPS – the Regional Centre for Clinical Research in Psychosis at Stavanger University Hospital in Norway – will be holding its tenth international conference in order to celebrate the fact that it is now 20 years since they began working on the TIPS study.
The theme of the conference is 'What have we learnt? Where are we heading?' and will be attended by experts in the field of Early Intervention in Psychosis from Norway and around the world.
The conference will take place at Stavanger Forum, Norway on 3-4 November 2014.
For more information about the conference and instructions on how to register, please download the TIPS conference flyer and/or visit the TIPS website.