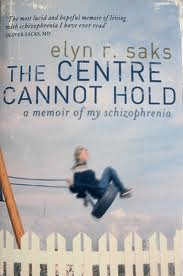 Professor Elyn Saks will give the second in The John Toulmin Lecture in Law and Psychiatry lecture series on 18 March 2014, 7.30 pm – 9.30 pm.  The lecture will take place in the Edmond J Safra Lecture Theatre, King's Building (Strand Campus) at King's College London.
The John Toulmin lecture series was set up following a gift by John and Carolyn Toulmin to the College with the aim of establishing a collaborative relationship between the College's Dickson Poon School of Law and the College's Institute of Psychiatry.
Elyn R. Saks is Orrin B Evans Professor of Law, Psychology and Psychiatry and the Behavioral Sciences at the Gould School of Law at the University of Southern California.  Based on her personal memoir The Centre Cannot Hold, she will tell the story of a person who was diagnosed with schizophrenia and given a grave prognosis but was nevertheless able to craft a good life for herself.  Professor Saks will give the audience a window inside the mind of someone suffering with psychosis, and discuss the things that have helped.
In order to reserve a place at this event, please click here.