A warm welcome to Joel Krueger, who joins the Hearing the Voice team as our Postdoctoral Research Fellow in Philosophy.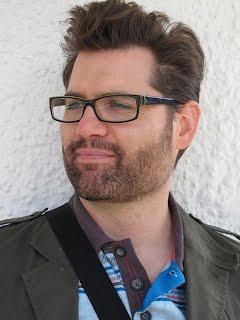 Joel did his PhD in Philosophy at Purdue University. He spent the past five years as a Research Fellow at the Center for Subjectivity Research, University of Copenhagen, where he worked on various issues in phenomenology, philosophy of mind, and cognitive science, with a particular emphasis on empathy and social cognition. He also occasionally dabbles in Asian and comparative philosophy and philosophy of music.
Joel's contribution to the project will be an investigation of the phenomenology of voice hearing. Questions to be considered include: Are voice hearing experiences only describable in terms of speech or auditory properties? Or are they accompanied by experiences in other modalities (natural sounds, "soundless voices", bodily sentiments, the felt physical presence of the speaker, etc.)? How do multimodal aspects shape the character of the voice hearing experience? How do these aspects shape their meaning for the hearer? How do different environmental features and interpretive frameworks shape the hearer's experience of, and relation to, the voices? How might this phenomenological analysis inform the development and refinement of coping strategies? By investigating these questions, Joel is hopeful that his contribution will be an example of applied phenomenology with both philosophical and clinical significance.
For more information about Joel's research, please click here.
We are delighted to welcome Joel to Durham University and look forward to working with him over the next three years.