A warm welcome to Dr David Dupuis, who joins the Hearing the Voice team as a post-doctoral research fellow in anthropology.
David Dupuis holds a PhD in Ethnology (EHESS/Laboratoire d'Anthropologie sociale, Paris) and is a post-doctoral research fellow in Durham's Department of Anthropology and the Hearing the Voice project, funded by the Fyssen Foundation.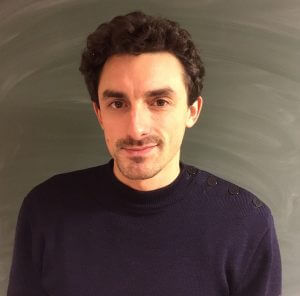 I am very happy to be joining the Hearing the Voice team, and am very much looking forward to exploring voice hearing within such a dynamic interdisciplinary project. My doctoral research has been based on eighteen months of fieldwork in Takiwasi, a therapeutic community located in the Upper Peruvian Amazon. The therapeutical team includes medical doctors, psychologists and traditional healers using some mestizo shamanism practices. The treatment is based on the ritual use of medicinal plants – including the hallucinogenic brew ayahuasca – psychotherapy and speech groups. The use of plants is done in a ritual context mixing elements of Amazonian shamanism, Catholicism and the New Age. My doctoral dissertation has been focused on ritual innovations, modes of transmission of religious knowledge and the topic of therapeutic effectiveness in Takiwasi.
In collaboration with Hearing the Voice, I am now working on the experience of auditory verbal hallucinations (AVH), occuring in that context, especially during the ayahuasca ritual and retreat times in the jungle. I aim, in a second step, to advance this work in order to elaborate a cross cultural and comparative model of the arousal, socialization and control of AVH in various social contexts. My goal is to shed light on how cultural repertoires affect the nature and intensity of auditory-verbal hallucinations, illustrating how culture affects our mental experiences. I am consequently planning to conduct further ethnographic fieldworks in order to collect new data with a view to better understand the socialization of AVH.
As an interdisciplinary research project, Hearing the Voice will offer me a unique opportunity to broaden my thinking. I look forward to working with people from a broad range of disciplines as we work towards our mutually shared interest of furthering understandings of voice-hearing.