INTERDISCIPLINARY VOICE-HEARING RESEARCH
News, insights and updates from Hearing the Voice
Our 'Quick Read' information fact sheets about hearing voices have now been translated into the top 10 languages other than English spoken in the UK, including Arabic, Bengali, Chinese (Simple Chinese), French, Gujarati, Polish, Portuguese, Portuguese (Brazilian), Punjabi, Spanish, and Urdu.
read more
Join artist Liv Wynter for a series of online zine-making workshops to explore experiences of hearing voices and seeing visions! Open to anyone aged 16-25 with lived experience of voice-hearing. No artistic skills necessary!
read more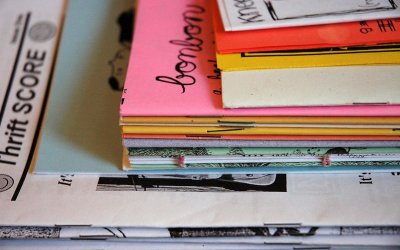 Do you have experience in making zines? Would you like to develop and facilitate a series of online workshops to support young people to make zines that explore their experiences of hearing voices? If so, this creative opportunity could be for you.
read more