St Catherine's College, Oxford University Manor Road, OX1 3UJ | Wednesday 24 January 2018 | 10:00-16:00
This workshop will explore innovative ways of working with people who hear voices, considering peer-supported open dialogue, dance movement therapy and creative mediation with voices.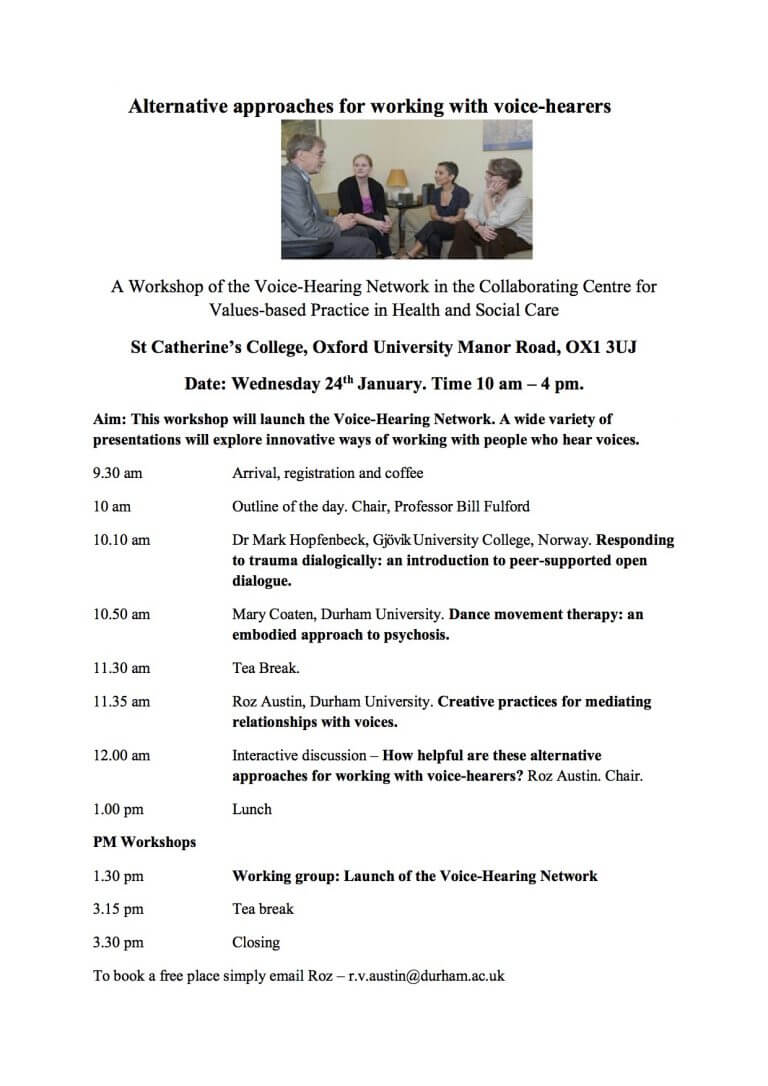 Speakers include:
Dr Mark Hopfenbeck (Gjövik University College)
Mary Coaten (Durham University)
Roz Austin (Hearing the Voice and Durham University)
The workshop marks the launch of the Voice-Hearing Network, which is intended to help voice-hearers use their lived experience to inform clinical practice in terms of how doctors, nurses and other health practitioners work with voice-hearers. The network also aims to promote understanding of voice-hearing among the student population of Oxford University and Oxford Brookes University, with links to Goldsmith's College, London University and Birmingham City University, and other universities.
For further details or to book your free place, email Roz.