INTERDISCIPLINARY VOICE-HEARING RESEARCH
News, insights and updates from Hearing the Voice
If you missed Professor Tanya Luhrmann (Stanford University Department of Anthropology) on 'The Voice of God' on 16 February 2017, you can catch up by listening to this podcast.
read more
Hearing the Voice are delighted to announce this public lecture by Tanya Luhrmann, distinguished Watkins University Professor in the Stanford Anthropology Department.
read more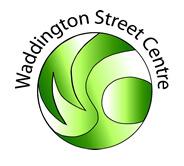 From 12 July 2017, The Waddington Street Centre will be offering a young adult support cafe for people aged 16 – 21. All are welcome.
read more